Getting your reusable packaging washing solution right,
each and every time
Asset utilisation is essential to ensure your reusable packaging is commercially viable – it's also a real balancing act.
You need your reusable packaging to be washed and back into your supply chain quickly. You also need to be confident your quality and hygiene standards are always maintained.
At Packaging Services Europe, we deal with the practicalities of everyday use, spillages, mould, contamination, labels and scuffs.
And we don't mind whether you need tray washing, tote washing or pallet washing - we're equipped to wash all types of reusable packaging.
We also know drying is an essential component of the washing process to prevent product damage when your plastic pallets and crates are refilled with new products.
We help protect your brand and reputation by delivering a consistent primary packaging washing service that's ISO approved.
 

 Reputation protected
 

 Consistent

 

quality
  Hygiene standards guaranteed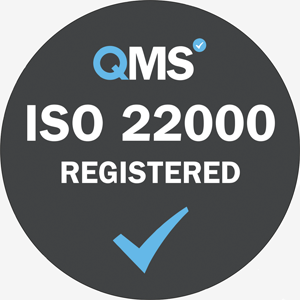 Our reusable packaging wash solutions
An automated, multistage wash and dry process.

Jet wash service for dolav washing and heavily soiled items
Many of our clients have special requirements, such as dolav washing, which is why we offer a high pressure, high temperature jet wash service. As well as dolav washing, we can use the jet wash on IBCs, large bins and any other items that are heavily soiled. Let us assess your requirements and recommend the most appropriate wash solution for your business.
Tailored wash services to fit the way you work
Pallet washing, dolav washing, tray washing, tote washing - whatever reusable packaging you use, we can tailor our service to meet your exact needs.
And if you don't want to commit to a long-term contract, that's not a problem. 
Contact us to find out how we can help      

  short, medium or long contracts

  peak season assistance

  emergency cover

  urgent one-offs for production spikes

  for any scale of operation
We're flexible
Solutions tailored to meet
your specific needs
We're transparent
On site audits welcomed.
Your brand, your reputation protected
All in one place
Wash, inspect and repair services, all under one roof
Minimise transport costs and reduce 'product miles'
An efficient wash process from start to finish will help ensure your reusable packaging assets are well utilised.
It's why we're investing in a nationwide operation which will improve accessibility to multiple wash locations, giving a more profitable and faster supply chain.
And if you require provide transport services to and from your collection points and factories, just let us know and we'll sort it out.
Tailored services for all types of reusable packaging
We know every business is different which is why we offer a comprehensive, wash, repair and inspection service, covering all types of reusable packaging. 
If you don't see the service you're looking for below, please get in contact, we're sure we can help.

  Plastic pallet washing

  Crate washing

  Tote washing

  Dolly washing

  Dolav washing

  Reusable packaging cleaning

  Plastic pallet repair

  Crate repair

  Tote repair

Dolly repair

Dolav repair

Reusable packaging repair